Case Study: Connecting with Illumination Design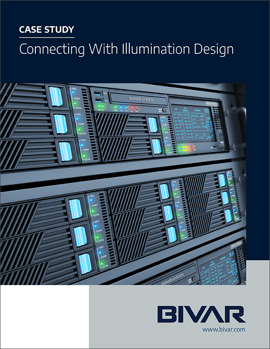 At Bivar, we meet you where you are. You don't have to change your design; instead, let us find a solution that meets your needs.

In our latest case study, readers will learn about our unique capabilities, design expertise and collaboration process. We've also highlighted some of our recent success stories, including recent partnerships with one of the world's leading medical device manufacturers and a large international manufacturer and provider of irrigation products.

Everything we do is backed by our attention to detail, commitment to customer service, and comprehensive product and solution portfolio that can fit nearly any application.

Download your free copy today to learn more.

Download your case study now