Case Study: Illuminating a Harvest of Big Data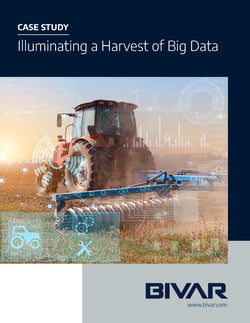 A prime harvest of the farming industry? Data. Monitoring panels are complex and sophisticated, requiring LED indicators that can take on tough field conditions and maintain visibility—even in broad daylight.
Our latest case study, titled 'Illuminating a Harvest of Big Data', delves into a recent collaboration we spearheaded with an industry leader in smart farming and agricultural technology. This premier client approached Bivar in search of a robust LED indicator solution to be employed underneath the monitor's overlay - a complicated endeavor demanding an engineering acumen matched only by precision detail.

The task at hand required an LED and light pipe solution engineered to endure the elements, while providing the farmer with the essential ability to promptly view data, irrespective of whether it's the crack of dawn or the heat of midday. Uncover how Bivar rose to this challenge, engineered a durable solution, and collaborated closely with the client's engineering team to deliver a product that could take the simultaneous onslaught of potentially formidable circumstances.
Download your complimentary copy today!


Download your case study now