Case Study: When It's All On the Line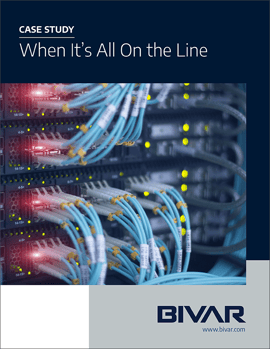 LED lights are one of the primary interfaces between a user and an electronics product, communicating valuable system statuses like power, battery life, signal strength, warnings, and more.

In our new case study When It's All On the Line, you'll learn about a recent project within the network hardware industry. Working with a major manufacturer of networking equipment, Bivar was able to solve the challenges of our customer's engineering team.

Confusion on their production line was leading to LED installation errors. The team behind this data center server came to us for help. Learn how we worked alongside their team to deliver results and ensure project success.

Download your free copy today.
Download your case study now