Get your copy - BWRSH Fact Sheet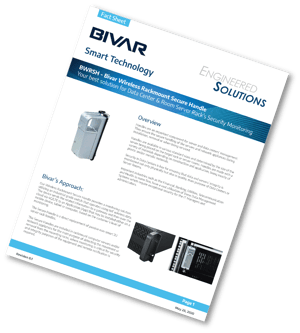 Learn about Bivar's Wiresless Wireless Rackmount Secure Handle (BWRSH).
Our fact sheet will provide you with overview on how Bivar utilizes BWRSH
as a solution for environment such as Data Center and Room Server Rack's Security Monitoring.
Download your copy today and see how our solution can apply to you!