Whitepaper: The Role of Light Pipes in LED Communication:
Enhancing User Experience and Design Flexibility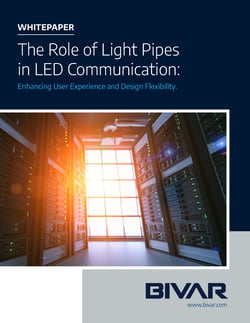 While LEDs are a well-known entity among electrical engineers and product designers, light pipes may not receive the same recognition. Acting as LED accessory components, light pipes facilitate the transmission of light from the LED source to the user interface. This offers increased design versatility regarding board placement within a device and guarantees top-tier display visibility.

Light pipes, integral to user interface designs for over 25 years, persistently adapt to the dynamic expectations of user experience. This document explores how light pipes and LEDs synergize for optimized user communication and delves into new practical applications and strategies to effectively combat common design challenges.
Download your complimentary copy today!


Download your whitepaper now