Your True Partner for LED Illumination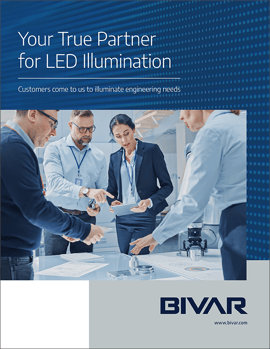 You can find our products illuminating nearly all industries—we create solutions for complex problems across countless established and evolving markets and deliver Advanced Solutions with the highest quality standards to help you work faster and smarter.

Our comprehensive selection of high-quality innovative essential component products includes LED Indication, Circuit Board Hardware, and Component Hardware.

We work closely with our global supply chain and sales network partners to keep your production on track and well supplied as unexpected variables arise.

In Bivar's new brochure Your True Partner for LED Illumination you'll learn about our latest innovations, how we do what we do, and what to consider when looking for LED illumination.

Download your free copy today to learn more.