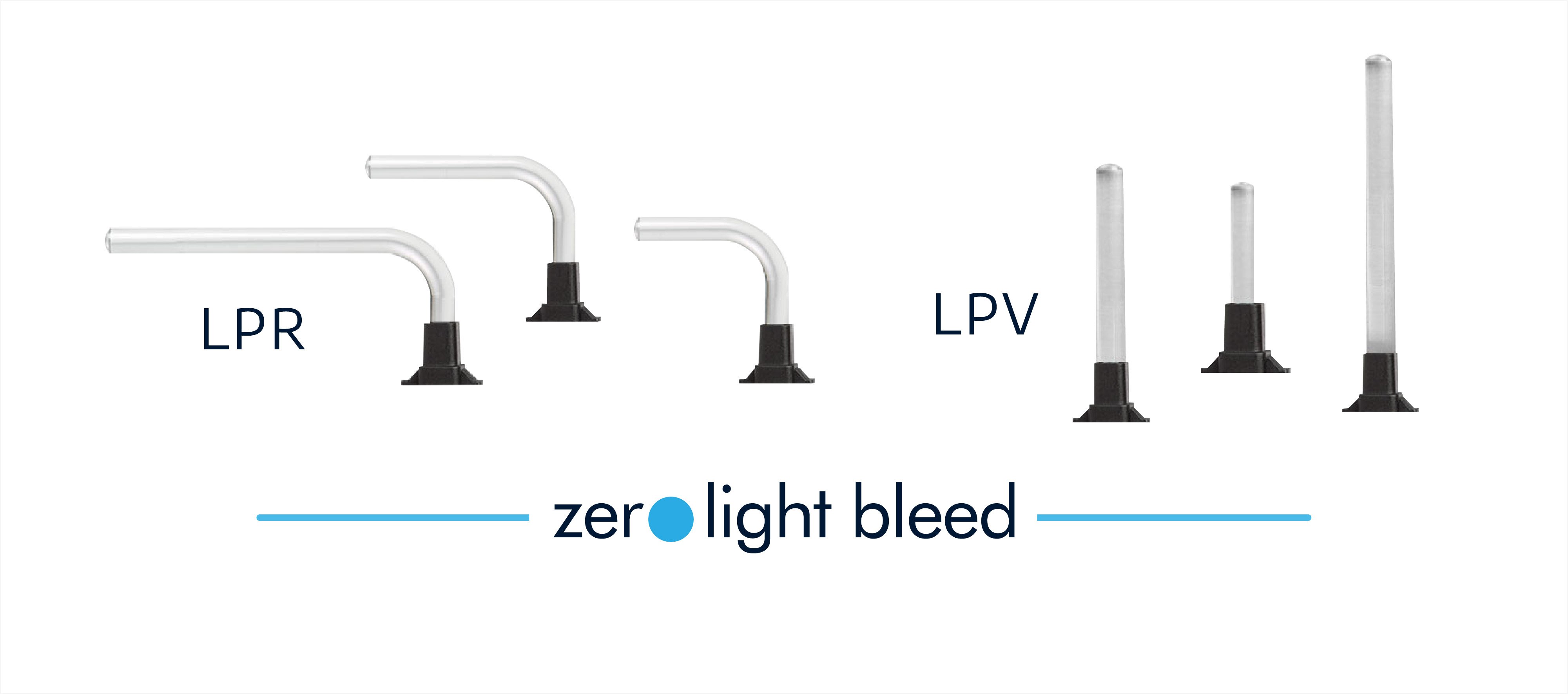 Introducing New Additions to LPR and LPV Rigid Light Pipe series
Bivar's the first to offer innovative Zero Light Bleed adapter technology with built-in surface mount LED.
The surface mount adapter channels light directly to the lens. This eliminates disruptive light bleed in and around the circuit board, which is known to cause false readings, muted and blended colors, and unwanted glow in the chassis.
The Zero Light Bleed LPR LPV surface mount adapter is available in right angle
and vertical
configurations with a wide variety of sizes and colors.