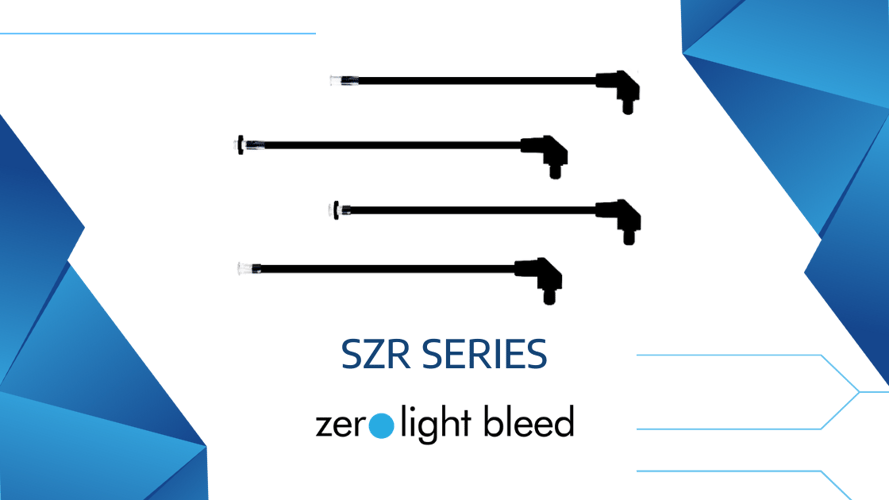 Bivar's Low-Profile Flexible Light Pipe System with ZeroLightBleed™ Technology
The SZR Series flexible light pipe system expands the SZ Series with a right angle flexible light pipe system that is low-profile for applications that need LED light routed in a tight space. This product is ideal in enclosures where the height is limited, and space is constrained.
The ZeroLightBleed™ adapter is designed to capture as much light as possible at the LED source. It also eliminates disruptive light bleed in and around the circuit board, which is known to cause false readings, muted and blended colors, and unwanted glow in the chassis.